Master data registration and product presentation follows a timeline
Products distributed over distributor, via Crossdock or directly to retailers following the same path.
The timeline indicates the very last deadline for completion of the respective activity.
Many of the activities are sequential, where startup assumes that previous activities have been completed.
Where possible, encourage mutual involvement as early as possible in the process to reduce costs and uncertainties. See also
Communication and data exchange
The supplier and the retail chain shall keep each other updated in all circumstances that may be relevant for successful assortment change.
Sales and inventory data are made available as soon as they can be communicated.
Target measures
Service Level – for wholesaler and retailer – are measured and exchanged.
For definition of service level refer to Service level – Purpose, types of target measures and assumptions with any clarifications in the retail chain / supplier agreement.
In case of significant deviations in service levels, assortment coding and forecasts are therefore natural reference points.
The retail chains will operate with different forms, but they largely contain the same.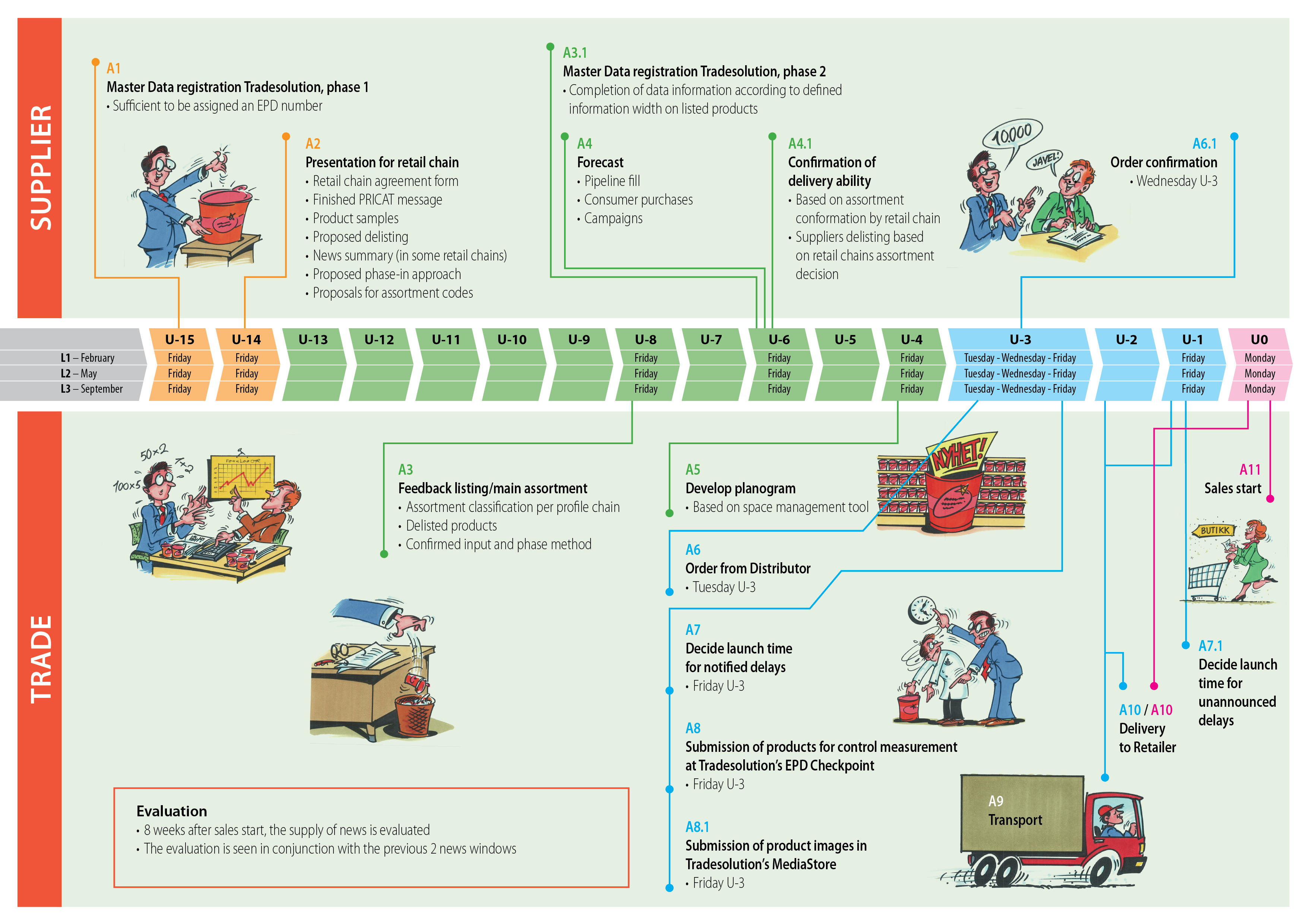 Current deadlines are available in section for downloads.
Published on: 9. August 2018