Case fill rate
Case fill rate expresses the ratio of volume of product (measured in volume) to the volume of packaging.
The packaging system consists of Consumer Unit (CU) and Stock Keeping Unit (SKU).
Example of case fill rate measurement for a bottle (Consumer Unit (CU)):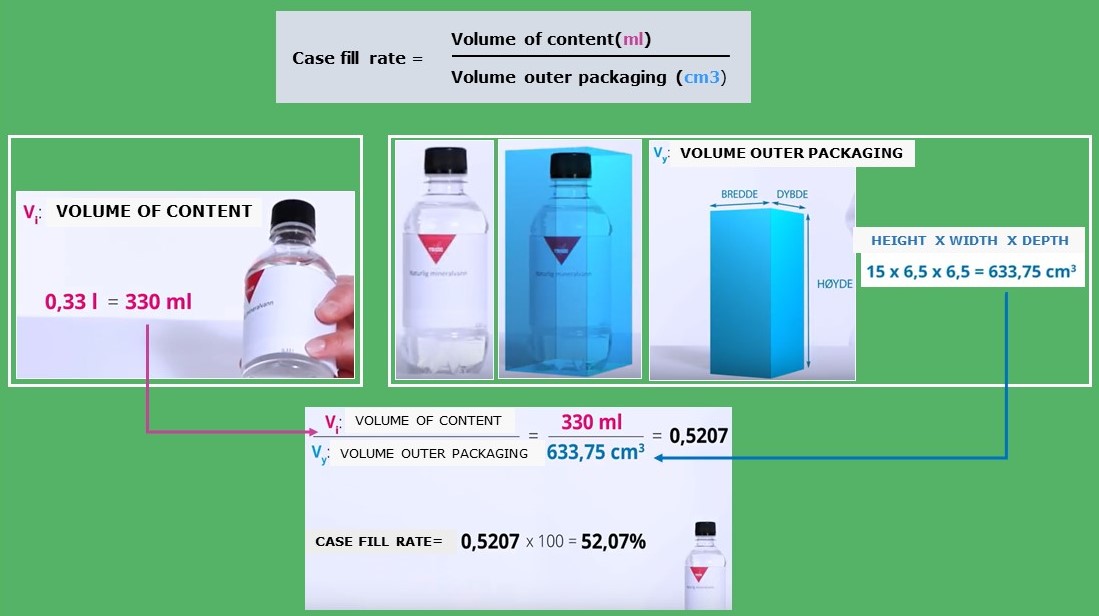 Unnecessary volume in the packaging of products is cost-driving and an impact on the environment throughout the value chain.
Therefore, all products must be optimized so that the degree of case fill rate and circulation ensures:
Good turnover of products in store
Little food waste (the size of the Stock Keeping Unit (SKU) must be adjusted to turnover and shelf life)
Minimal environmental impact
This animation shows how case fill rates are calculated for different products
More about the case fill rate, and more examples of how the case fill rate is calculated, can be found on the Tradesolution website, www.tradesolution.no.
Published on: 9. August 2018